Neil Mossop
Managing Director
Neil began his beekeeping career by helping his father for minimal remuneration.
He has owned and operated his own beehives since he was 16 years old.It was at this young age that he pioneered kiwifruit pollination in 1972.
He then progressed to a partnership with his father and finally to purchasing his father's share in 1981.
He has seen many changes in the Beekeeping industry during the past 40 plus years and remembers the simplicity of the old days with it's many challenges
Including very good and very poor honey seasons, earthquakes and the varroa mite incursion in 2000.
Neil is a former member of the NBA Executive Council which he served on for 6 years. He is a current member of the AFB PMP (American Foulbrood Pest Management Plan) Management Agency and is also a committee member of the Federated Farmers Bee Industry Group (commonly known as B.I.G.)
Neil's hobbies are his international Mission involvement in Nepal and his family.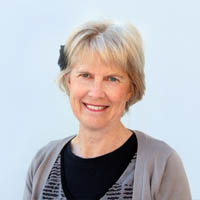 Wendy Mossop
General Manager & Export Manager
Wendy has been assisting Neil in the business with the administration since their marriage in 1977. She is currently responsible for Food Safety, International Export Sales plus oversees and advises the busy administration team.
Wendy's enjoys reading, International Missions and spending quality time with her family including her grandchildren.
Duane Mossop
Production Manager
Duane is the second eldest of Neil and Wendy's children.
Duane previously worked 7 years for Mossop's before starting up his own earthworks company which he managed for two and a half years before returning back to Mossop's in February 2014. While Duane still does a bit of digger work on the side, much of his time is spent working at Mossop's.
What does Duane do? What doesn't Duane do!
Duane is responsible for the everyday smooth running of Mossop's production plant and staff. He oversees all machinery and vehicles, manages honey extraction and packing and ensures that everything is prepped and available for the Beekeepers when they require it. However, Duane is not a one man band and relies on his great group of factory staff to assist him.
In his spare time he likes to spends valuable family time with his wife Fiona and two boys Jackson and Max. He also likes tinkering in his shed, playing on his digger and developing his lifestyle block.
Venita Campbell
National Sales & Marketing Coordinator
Venita started with Mossop's in February 2012. As she has a background in Administration, Design work and a good sense of humor, she fitted the role. Venita's duties include Marketing and Design of products, Website upkeep and overseeing Mossop's Honey Shoppe. She is also the first point of call for Wholesale inquiries.
Venita spends most of her spare time co-driving Rally cars at National Championship level with her husband Phil. When she finds time to take a break from this, she enjoys riding her horse, socializing with friends, taking day trips to the beach or lake and soaking up the Bay of Plenty sunshine.
Alison Harding
Office Administrator
Alison joined Mossop's in November 2009 to help out with the honey labeling in the factory. She was soon recruited into the office to help out with general duties and also became involved with the manufacture of Mossop's skincare range, Natruel.
Alison now works part-time helping out in the office after having her first son. Alison enjoys going for a good walk, dinners with friends, dancing, singing and spending time with her husband.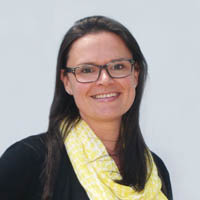 Natasha Jurisich
HR & OSH Coordinator
Natasha is a recent addition to the Mossop's team having started in October 2014.
She is very much a people person and is looking forward to adding value to the well-established administration team in her new position as Human Resources & OSH Coordinator. In her role, Natasha is responsible for Employment Relations, Recruitment and staff communication as well as Managing the Company Health and Safety Systems.
Natasha is a proud Mum of two, and is at her happiest spending time in the sunshine with her Husband and Children in their home town of Tauranga.
Hailey Dean
Stock Control
Hailey joined the Mossop's Team in March 2012.
Her eye for detail makes her a great fit for the labelling department, although her position is much more than just labeling. She oversees pack number requirements, stock numbers and ensures good quality control.
Hailey enjoys the responsibility of pulling together all of Mossop's export orders, which can be quite an undertaking at times.
In her spare time, Hailey enjoys reading good books, catching up on goss from the trashy mags and finding some independence again with her son beginning his first year of college.