Neil Mossop
Director
Neil began his beekeeping career by helping his father for minimal remuneration.
He has owned and operated his own beehives since he was 16 years old. It was at this young age that he pioneered kiwifruit pollination in 1972.
He then progressed to a partnership with his father and finally to purchasing his father's share in 1981 with his wife Wendy.
He has seen many changes in the Beekeeping industry during the past 46 plus years and remembers the simplicity of the old days with its many challenges. Including very good and very poor honey seasons, earthquakes and the varroa mite incursion in 2000. Although Neil resigned from the day to day running of the business in 2017, he still works with the beekeepers a few days a week, and supports Duane and Wendy in an advisory capacity on a regular basis.
Neil is a former member of several beekeeping industry groups: (1) the NBA Executive Council which he served on for 6 years, (2) the AFB PMP (American Foulbrood Pest Management Plan) Management Agency and (3) the Federated Farmers Bee Industry Group (commonly known as B.I.G.). He resigned from these organisations last year when he decided it was time to pursue his interest in Missions more extensively.
Neil's interests are: his family, Mission Outreach which he is now director of, his international Mission involvement in Nepal, and taking care of his lifestyle block and forests.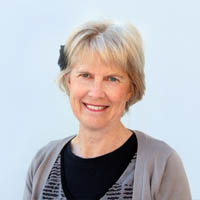 Wendy Mossop
General Manager
Wendy has assisted Neil in the business since 1977. In 2003 she became the General Manager responsible for exports and finances, and overseeing most other areas within the business except the beekeeping team who Neil was responsible for. Since 2017 when Neil semi-retired to pursue other interests, she continues to manage Exports and Finances as well as the business alongside their second son Duane, who took on the role of Managing Director last year.
In her spare time, Wendy loves spending time with her family and grandchildren, is the treasurer for Mission Outreach, and goes overseas each year, on Mission trips to Nepal with Neil.
Duane Mossop
Managing Director
Duane is the second eldest of Neil and Wendy's children. He previously worked seven years for Mossop's before starting up his own earthworks company which he managed for two and a half years before returning to the family business in February 2014 as Operations Manager. He stepped into the role of Managing Director last year when father Neil semi-retired and now oversees all aspects of the business. He is responsible for managing the Beekeeping and Factory teams, operations and growth and development of the business. He is passionate about the business and excited about what the future holds.
In his spare time he loves to spend time with his wife Fiona and their three sons. He also enjoys spending time with friends, tinkering in his shed and developing his lifestyle block.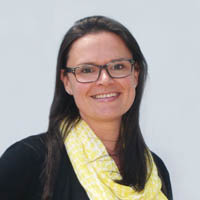 Natasha Jurisich
HR & OSH Coordinator
Natasha joined the Mossop's team in October 2014.
In her role, Natasha is responsible for Employment Relations, Recruitment and staff communication as well as Managing the Company Health and Safety Systems.
Natasha is a proud Mum of two, and is at her happiest spending time in the sunshine with her Husband and Children in their home town of Tauranga.
Pou Stubbing
BEEKEEPING ADMINISTRATOR AND COMPLIANCE COORDINATOR
Pou and his young family migrated down from West Auckland to the beautiful Bay of Plenty in 2016. His role is varied and he is kept busy managing the flow of information and records in most departments within Mossops Honey. He works closely both the Beekeeping teams and factory staff, to ensure all traceability is maintained from the hive to the finished product. Although most of his time is spent at headquarters, He is known to throw on a Bee suit from time to time. When not working Pou enjoys time spent at Bay of Plenty's beautiful beaches with his family. Working on diy projects at home, cooking and watching sport.
Tessa Forlong
OFFICE COORDINATOR
Tessa joined Mossop's in December of 2017.  Tessa is responsible for coordinating the smooth running of the office, the accounts and assisting with customer inquiries, orders, invoicing, and dispatch as required.
In her spare time Tessa enjoys going for running, kayaking, paddle boarding and spending time with her family and friends.
Ali McKelvie
Customer Services
Ali is the latest addition to the Mossop's team. Ali assists with the general running of the office as well as customer inquiries, orders, invoicing, and dispatch.
New to the Bay Of Plenty, Ali is loving the lifestyle Tauranga offers and in her spare time enjoys going away in her campervan and riding motorcycles.
Alison Harding
Office Administrator
Alison joined Mossop's in November 2009 to help out with the honey labeling in the factory. She was soon recruited into the office to help out with general duties and also became involved with the manufacture of Mossop's skincare range, Natruel.
Alison now works part-time helping out in the office after having her second son. Alison enjoys going for a good walk, dinners with friends, dancing, singing and spending time with her husband.