Honey Marinated Chicken Nibbles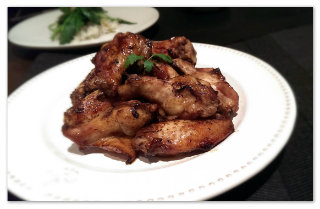 This yummy dish will become a family favourite
Ingredients:
1 kg Chicken Nibbles
Marinating Sauce
¼ Cup Soy Sauce
½ to 1 tsp Grated Green or Dried Ginger
1 Clove Crushed Garlic
2 Tbsp Rewarewa or Field & Tawari Honey
Method:
Mix all marinating ingredients together.
Add chicken nibbles, and marinate for at least one hour, turning or mixing often.
Place in baking dish and bake for 45 minutes to one hour at 160 degrees C.
Serve on rice with stir-fried vegetables. Serves 4 to 6 people.